What do you know about Huddersfield?
This market town in Kirklees, West Yorkshire is our hometown, and it's where our removals firm has done business for years now. We're well known by locals, and we know the local area well.

Of course, a large part of our job is helping people move into the area. For that reason, we feel like Huddersfield representatives! Here is our guide to the town. Read on if you're considering relocating here.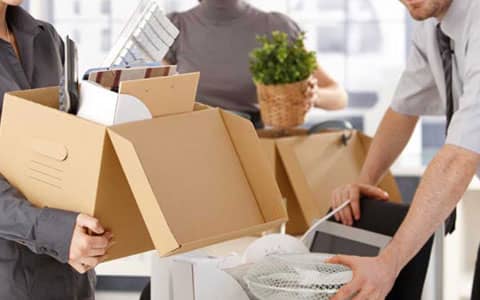 You'll find our town by the Pennines and the River Holme. The rivers that surround it used to be used for turbines and textiles, which made Huddersfield a major mill town during the industrial revolution era. These industries made the area prosperous.
West Riding of Yorkshire!
It used to be considered part of the West Riding of Yorkshire, and it remains a manufacturing town, although far fewer people work in textiles than in the past. The biggest employer now is the university here, and Huddersfield is a very popular place to study. If you are planning to move here to attend the university, be sure to use our student removals services!
Huddersfield is a beautiful place, full of Victorian architecture. One beautiful example is the railway station, which was recently renovated and won an award.
We're lucky to be located so close to beautiful countryside, but we still enjoy all the benefits you'd associate with a cosmopolitan town. There are places to go out, places to shop, places to play sport… we really have it all on our doorstep.
No wonder the people in Huddersfield have a reputation for being so happy and friendly! You'll see them smiling all over the town's pubs, clubs, and cafes. You'll see them smiling as they watch sports. You'll see them smiling as they shop. 
One thing Huddersfield certainly doesn't lack is character. Even our architecture is special. We have an impressive 1600 listed buildings! The combination of an intriguing history and a future-facing attitude attract students to study at the university here, and they bring even more energy to the town.
Check the events calendar: there are lots of things going on in Huddersfield! We have a music festival, a literature festival, and a food and drink festival. There's no reason to be bored when you live here. 
As well as big name stores, you'll find all kinds of independent shops here. There are plenty of supermarkets to choose from too. Convenience, character, and countryside combine to form beautiful Huddersfield.
What about sports? You'd expect a lot from the birthplace of Rugby League, and you'd be right to do so! Here, you'll find the Huddersfield Giants, Huddersfield Rugby Union Football Club, and Huddersfield Town A.F.C. There are also two golf clubs to choose from.
If you're looking for property in this area, you'll find that Huddersfield has diverse neighbourhoods to choose from. Here are just some that you might consider exploring:
Birchencliffe: This is next to Lindley, which is expensive and very popular; however, Birchencliffe is cheaper and nearer to the M62. You'll find basic shops nearby, and you're close to Lindley which has many independent shops as well as great pubs and restaurants.
Brighouse: Here, you'll find a range of housing, with options to suit most budgets. Amenities here are great; there are a couple of supermarkets as well as independent shops. There are also convenient rail links between Leeds and Manchester. 
Dewsbury: This is a popular spot with commuters because it is cheap to live here and it has convenient rail links with Leeds and Manchester. Although the town centre has seen better days, you'll find all the amenities you need there.

Elland: This is another affordably-priced option. Here, it's cheap whether you're renting or buying. It's the perfect place if you're planning to commute to Leeds, and it will rejoin the rail network in 2022, making it even more convenient.
Longwood: For a more rural option, try here! It has great views across the valley and lots of old houses with plenty of character. In terms of amenities, you'll have to go nearby to Salendine Nook.
Huddersfield also benefits from many different markets! The general markets are open every Monday, Thursday, and Saturday. Here, you'll find everything from fashion to hardware.
The second-hand market opens on Tuesdays and Saturdays. This is one of the largest markets of its kind in the North. Expect over 100 stalls to peruse! 
On Thursday, general markets open, and they attract people interested in fabrics and haberdashery. On the second Sunday of every month, there's a market for local, independent artisans. This is a really special event that we consider absolutely unmissable!
What are you looking for, town or countryside? In Huddersfield, you don't need to choose. Huddersfield is based within a green belt region, which means development will continue to be restricted there. This protects the community's character as well as the surrounding countryside. 
However, you don't have to worry about being far from the action. Huddersfield has quick and easy ways to get to Leeds, which is 14 miles away. You can drive there using the M62 and be there in half an hour. Other cities can be accessed using the M1, which is only 20 minutes away.

You don't have to drive, though. Huddersfield has a railway station and you can take a train from there to Leeds, Liverpool, Newcastle, Manchester, York, Hull, Middlesbrough, and Scarborough. England is your oyster when you live in Huddersfield!
The bus is an option too. Huddersfield is served by many local services. The great thing about Huddersfield is that it offers so much at a relatively low cost. You can achieve a high quality of life in this area and get more for your money.
Frequently Asked Questions: